Angel Baby Swarovski Crystal Necklace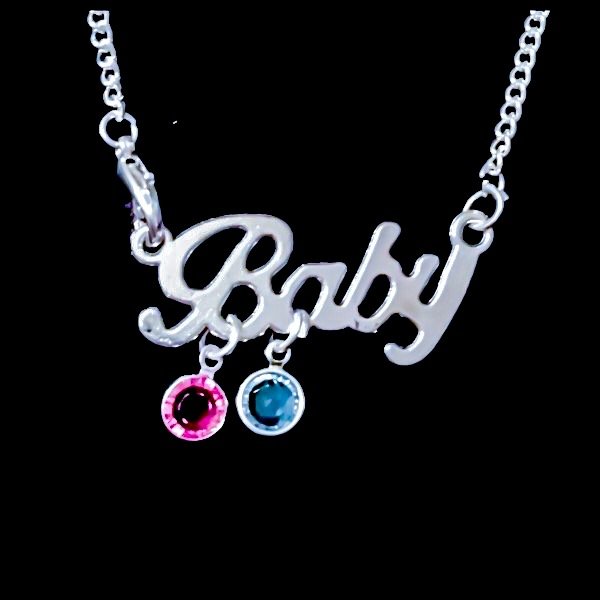 The Crystal Angel Baby Infant Loss Necklace by HEAVENSBOOK ANGELS™ is to be worn by anyone who is remembering their baby or child and also wants to raise awareness to Pregnancy & Infant Loss.
Any Angel Baby or Angel Child (of any age) can be remembered at the event.
Each Angel's name will be written on a candle lit jar which will be photographed, personalized, and added into a memorial booklet.
If you attend the event, you can pick out a jar, personalize it and take the jar home as a memorial keepsake. If you are unable to attend the event you will receive a digital photograph of your Angel's personalized candlelit jar.
The
event
will have a candle light vigil, music, readings, and a meet & greet of the Event sponsors, including Alisha Jones of
Angel Babies
and Sandra Homer of
Heavensbook Angels
.
There is no cost to have your Angel remembered... as Angel Babies &
Heavensbook Angels
believe no baby or child should ever be forgotten.
16in silver snake necklace
Pink and blue Swarovski Crystals
Large 3in BABY pendant