Ribbon Halo Ring
The Awareness Ribbon Halo Rings by HEAVENSBOOK ANGELS™ are to be worn by anyone who has the hope of finding a cure to the ailments that are a part of your loved one's life or their memory.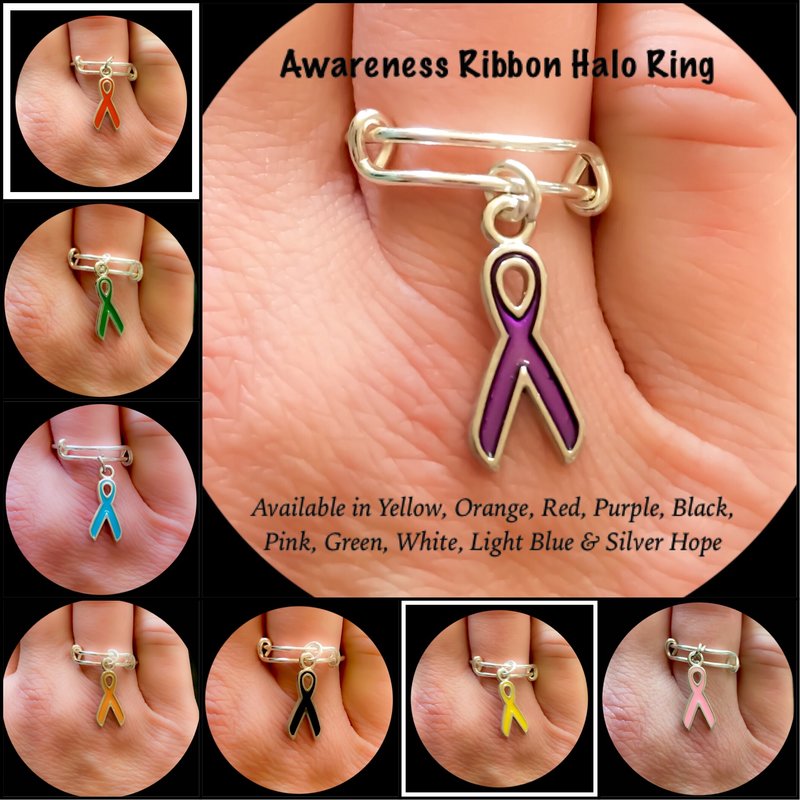 Awareness Ribbon color choices: Red, Black, Pink, Yellow, Orange, Green, Light Blue, Silver Hope, Purple, and White.
You can add MORE charms like relationships, hearts, butterflies and Birthstones by
clicking here
or going to the add on charms section of my store
Each Ring arrives individually gift wrapped inside a sheer organza bag.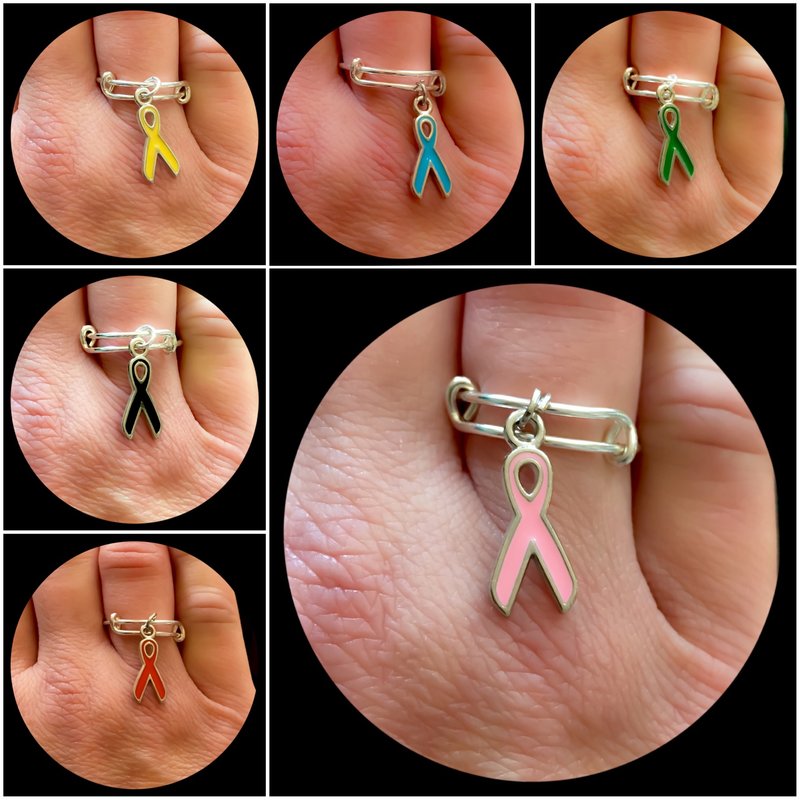 Materials:
Halo ring adjustable sizes 5-10.
Chosen Awareness Ribbon
*Halo ring - adjustable (US sizes 5-10) silver plated