Baby Girl or Boy Linked Hearts Bracelet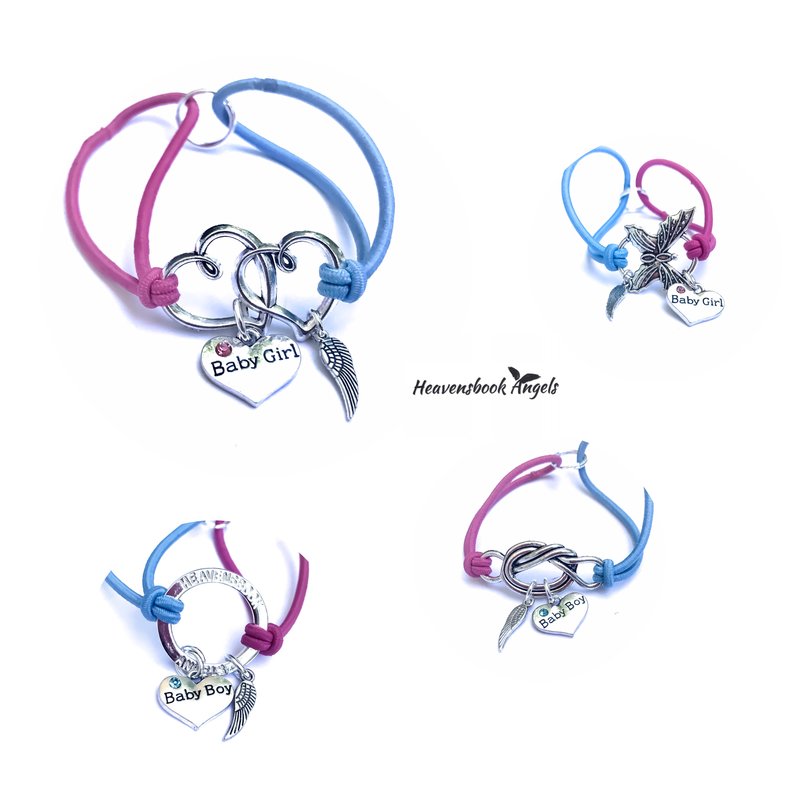 The Linked Hearts Bracelet is to be worn by anyone with half their heart in Heaven. The open hearts upon your wrist are linked together forever, symbolizing your Angel is always with you.
Each item arrives individually gift wrapped inside a sheer organza bag containing the Heavensbook Angels card and complimentary angel feather.
materials
Linked hearts bracelet
Baby girl or baby charm
Angel Wing
1/2 pink 1/2 blue bands