Three for $25 Original Piece of You Bracelet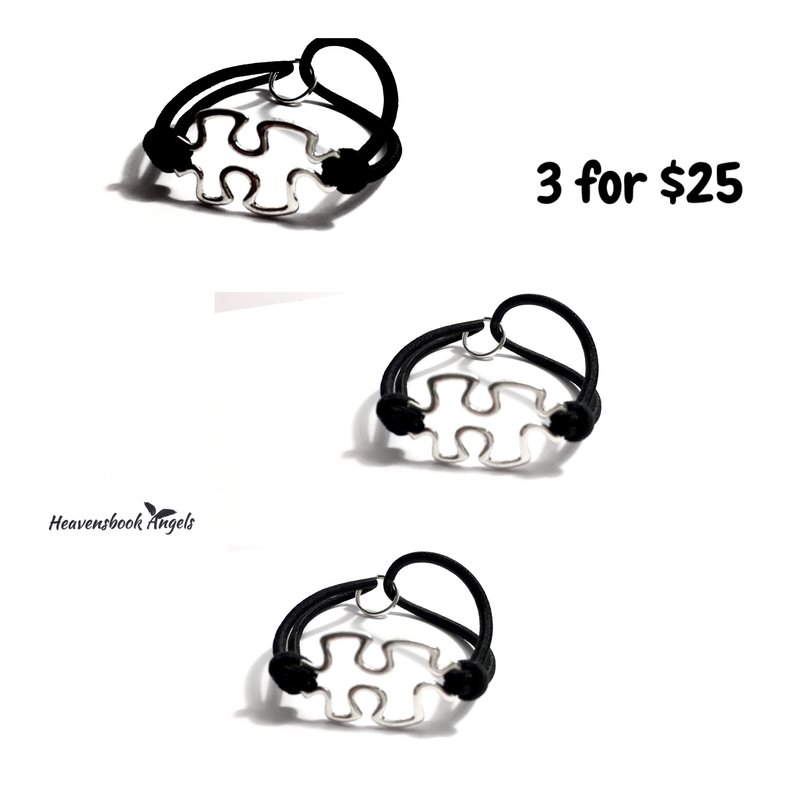 3 for $25
The Missing Piece Bracelet is to be worn by anyone who is Missing an Angel in Heaven. The piece upon your wrist has no beginning and no end, symbolizing the infinite love you share with your angel.
You can add as many more charms to your memorial piece as you wish, such as words, relationships, birthstones and charms at Clicking here
Perfect for funerals, birthdays, angelversaries, Father's Day, Mother's Day, Christmas, Valentine's Day, Anniversaries, holidays, remembrance functions, fundraising, or any heartfelt gesture.
Each Bracelet arrives individually gift wrapped inside a sheer organza bag containing the descriptive Heavensbook Angels Card and a complimentary white Angel feather.


Materials:
*3 missing piece bracelets
Optional add on charms
*Bands-Stretch elastic chord which stretch to fit an 8.5 inch wrist comfortably
*Closure- 12mm silver plated ring fastener
Color chart