Written Word Angel Wing Necklace
Wear Your Angel's Wing For Everyone to See. Keep their Spirit Close Forever to show that you Believe.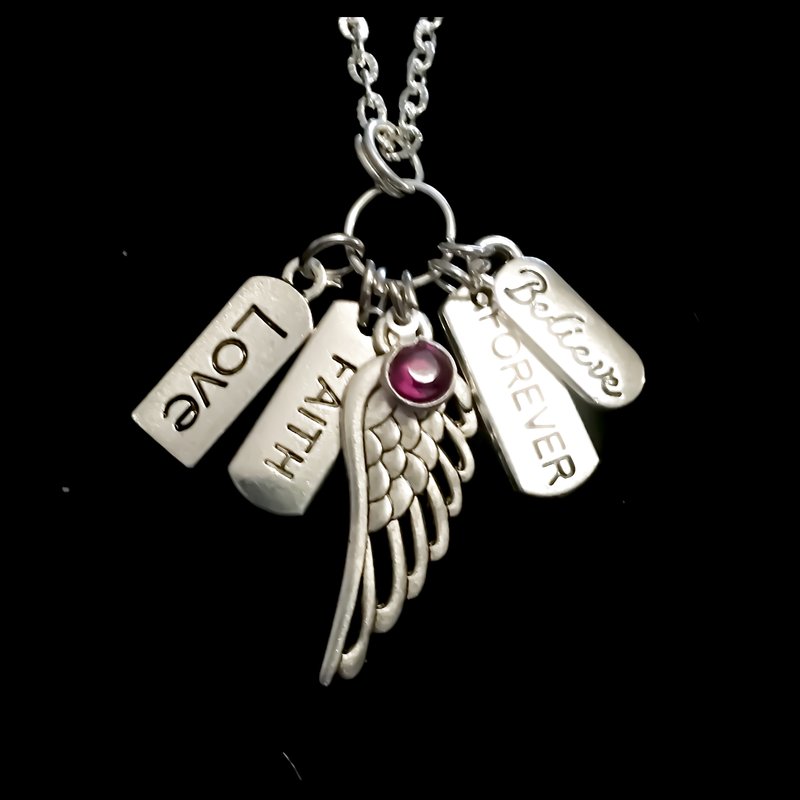 A beautiful handmade sympathy gift for anyone who is struggling with the loss of a loved one. Perfect for funerals, birthdays, angelversaries, holidays, remembrance functions, fundraising, or any heartfelt gesture.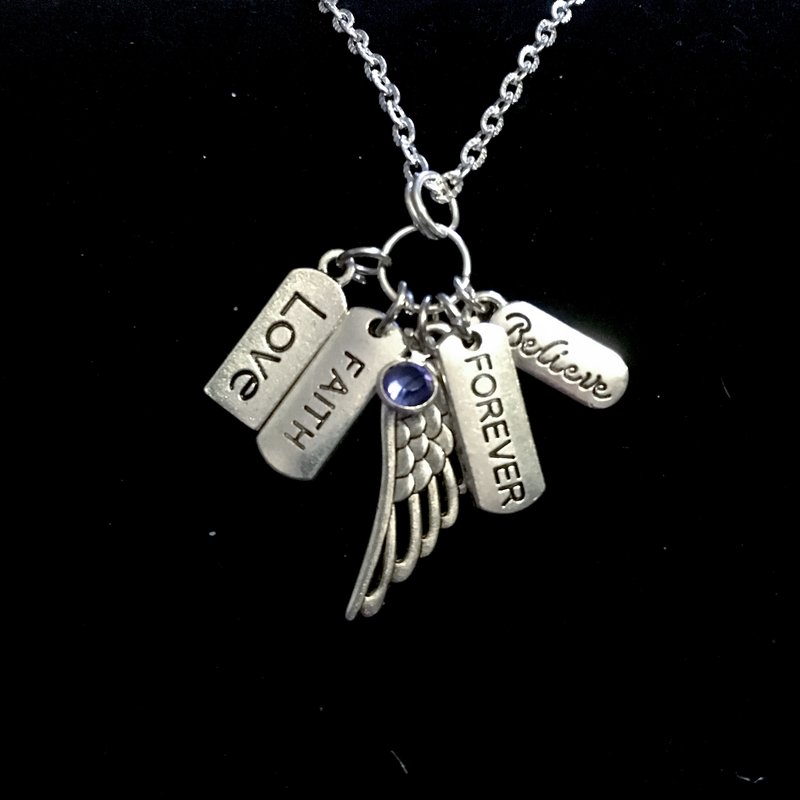 Each Necklace comes with four written words charms pictured, angel wing and optional birthstone individually gift wrapped inside a sheer organza bag containing the descriptive Heavensbook Angels Card and a complimentary large Angel feather.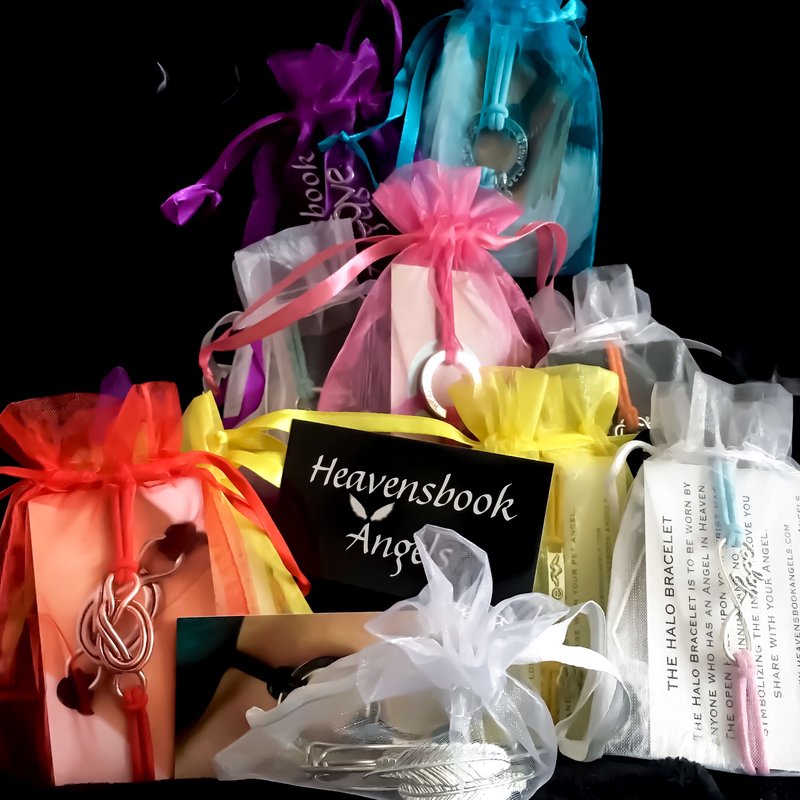 Materials: 
"20 in stainless steel necklace   
Angel Wing
Optional Birthstone 
Faith charm
Believe chsrm
Forever charm
Love charm 
*All items are nickel free