Arrows & Feathers Angel Dangels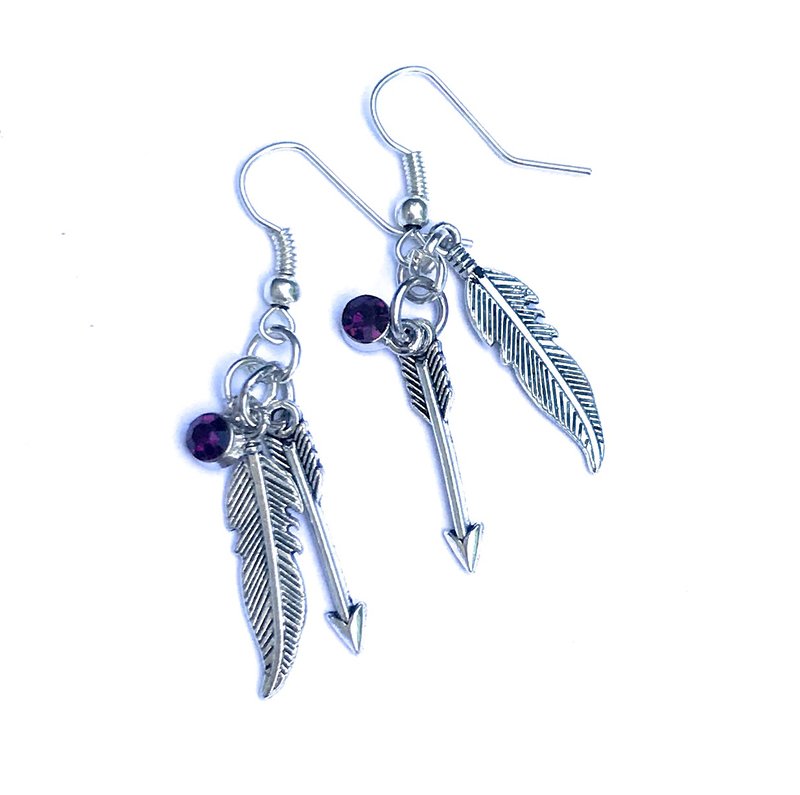 The Angel Dangles by HEAVENSBOOK ANGELS™ are to be worn by anyone who has an Angel in Heaven. 
Wear your Angels Feather for everyone to see keep their spirit close & spark their memory. 
These are a perfect sympathy gift for anyone who is struggling with the loss of a loved one.  Ideal for funerals, functions, holidays, fundraising and other heartfelt gestures. 
Each pair of earrings arrive individually gift wrapped inside a sheer organza bag containing the descriptive Heavensbook Angels card and a complimentary large white Angel feather.
Materials: 
*2 Feathers and two arrows 
2 Birthstone 
*fish hook earrings