Baby Tiny Prints Birthstone Necklace
Wear your Baby's Footprints for everyone to see. Keep their spirit close & spark their memory.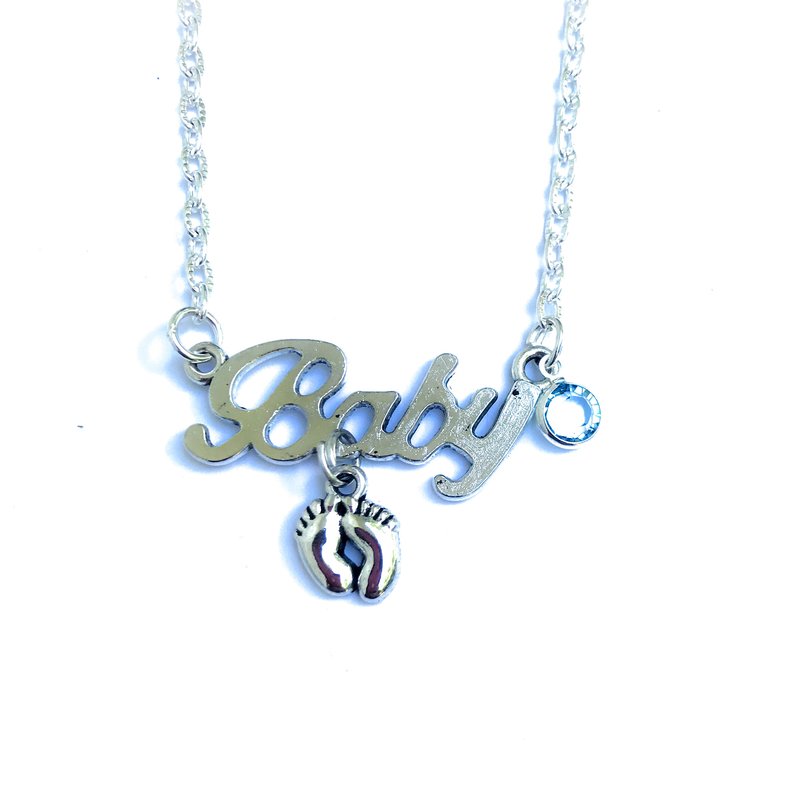 The Baby Necklace by HEAVENSBOOK ANGELS™ is to be worn by anyone who is remembering their baby or child and also wants to raise awareness to Pregnancy & Infant Loss. 
Choose the charm which reminds you most of the bond between you and your child that can never be broken. 
The written word BABY upon your heart serves as a constant reminder that your child is always with you.  
You can add birthstones to your necklace order by clicking here  Add more charms  http://heavensbookangels.com/t/add-on-charms
 
Each Necklace arrives individually gift wrapped inside a sheer organza bag containing the descriptive Heavensbook Angels Card and a complimentary large Angel feather. 
 
Materials: 
 *18 in stainless steel necklace 
 Lg 3in BABY pendant 
Footprints  
birthstone