Bronze Keychain/Rearview Mirror Dangles
The Bronze Grief & Sympathy Loss Memorial Rememberance Keychains/Rearview Mirror Dangles are perfect sympathy gifts when words are just not enough to express your condolences.
Hang, clip, chain or zip your angel's love for everyone to see. Keep their spirit close and spark their memory. 
Choose from an Angel Wing, lighting bolt, feather, or moon.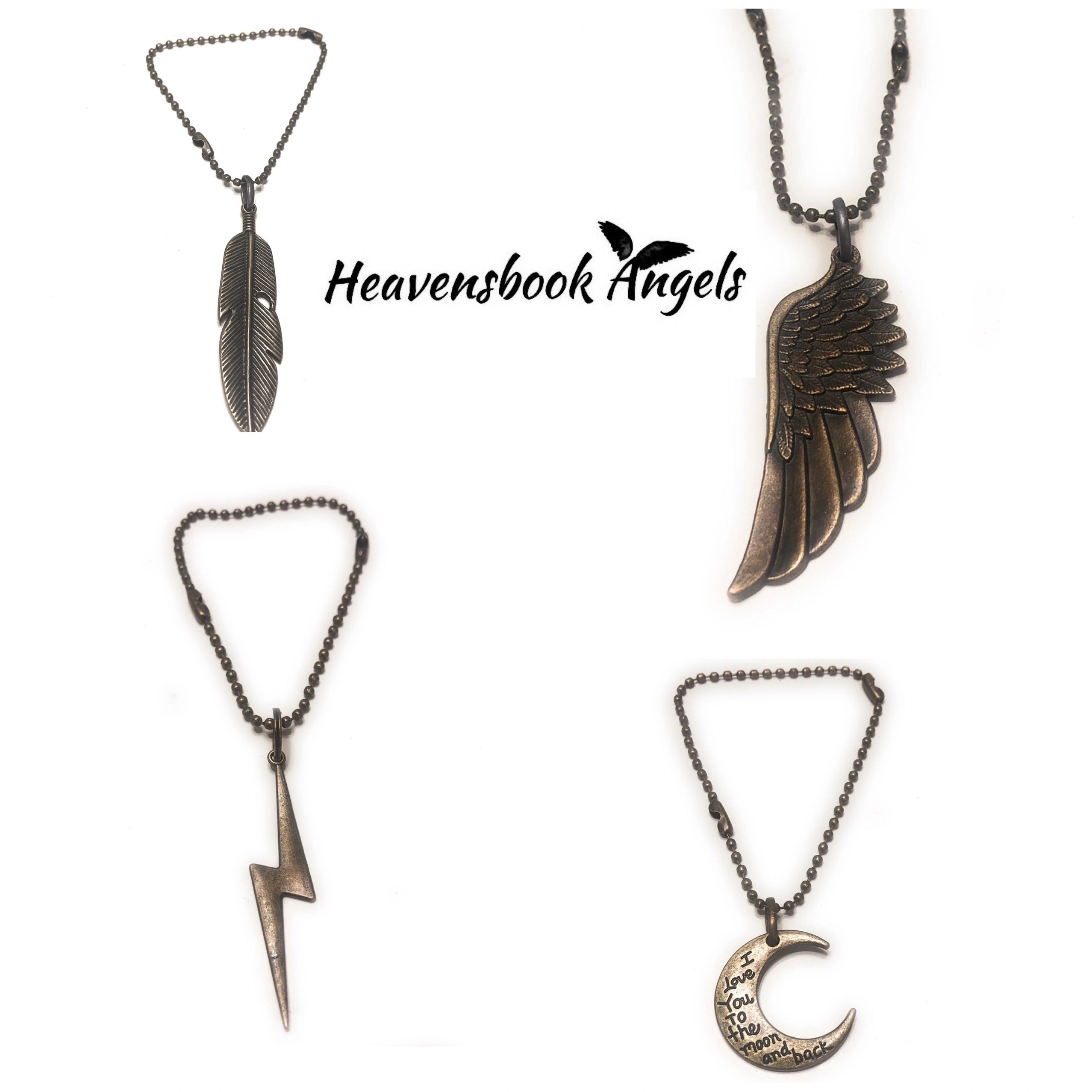 Materials:
bronze bead ball chain 
chosen dangle