Design Your Own Necklace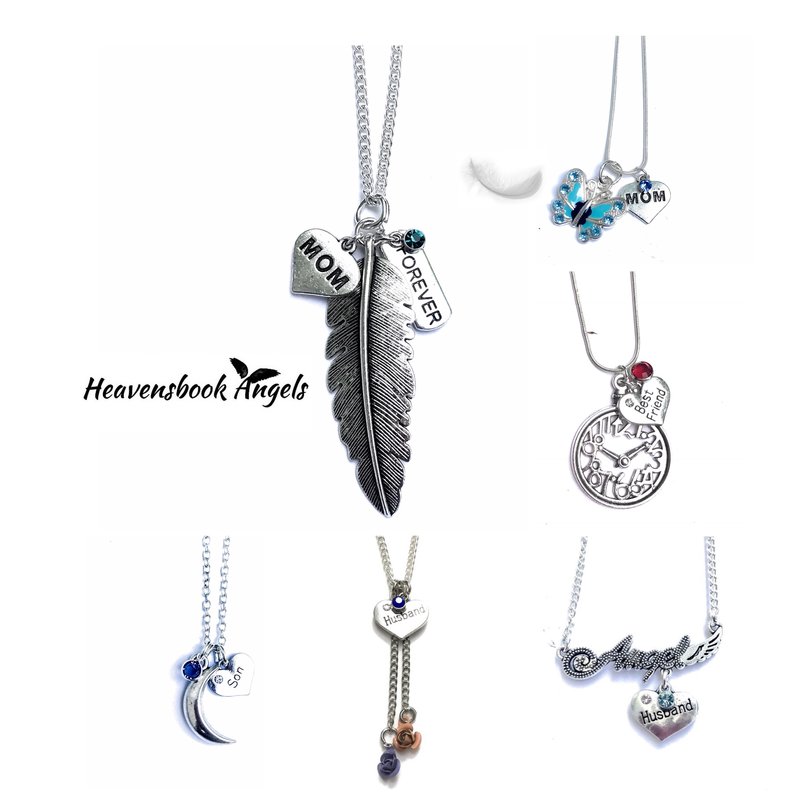 Design your own necklace by choosing a main pendant then add charms birthstones words and relationships.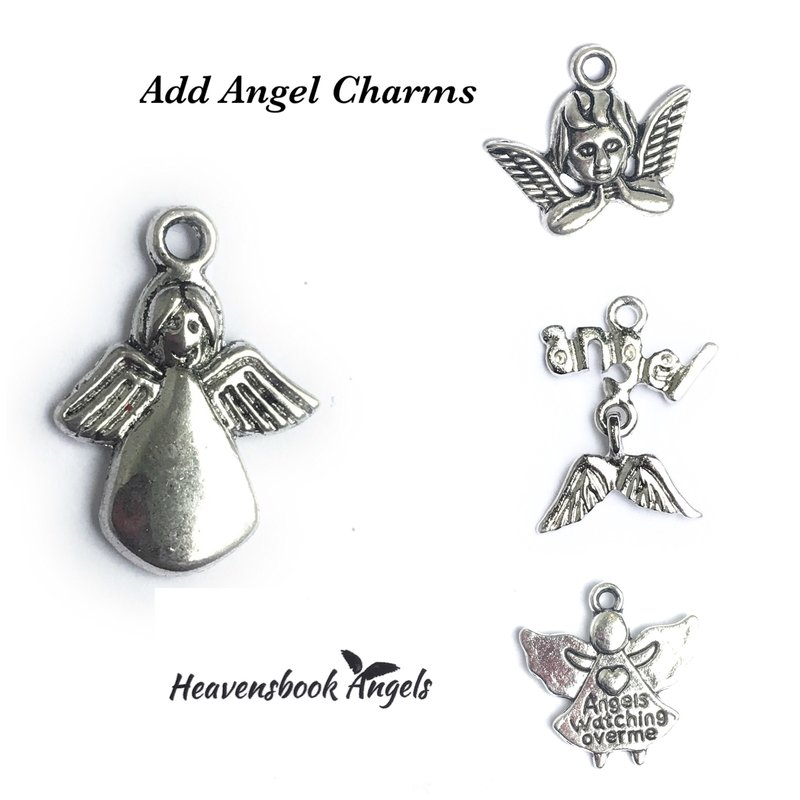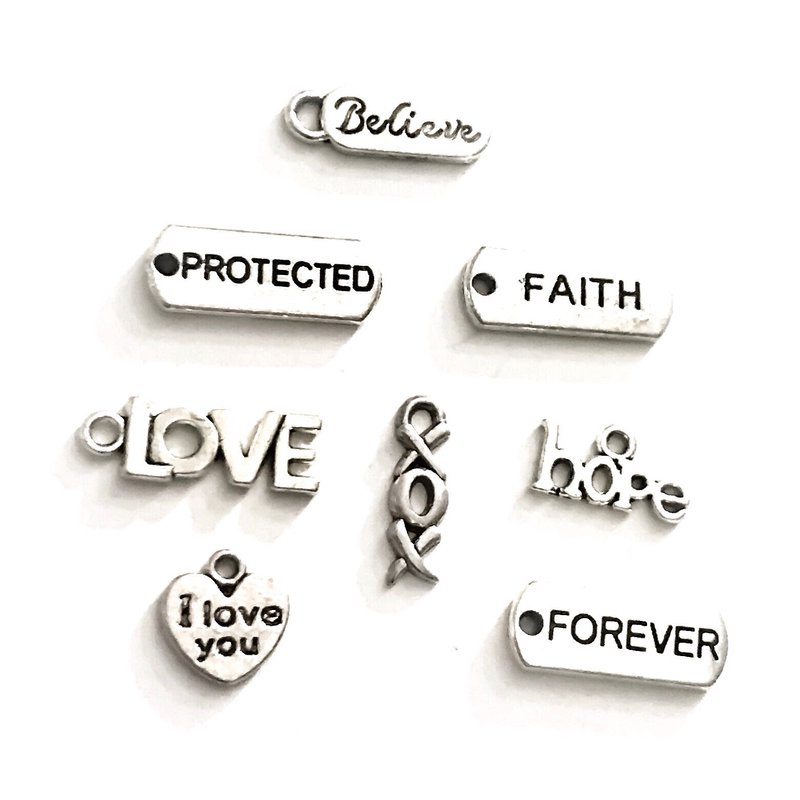 The Necklaces by HEAVENSBOOK ANGELS™ are to be worn by anyone with an Angel in Heaven. The pendants upon your heart serve as a constant reminder that your Angel is always with you.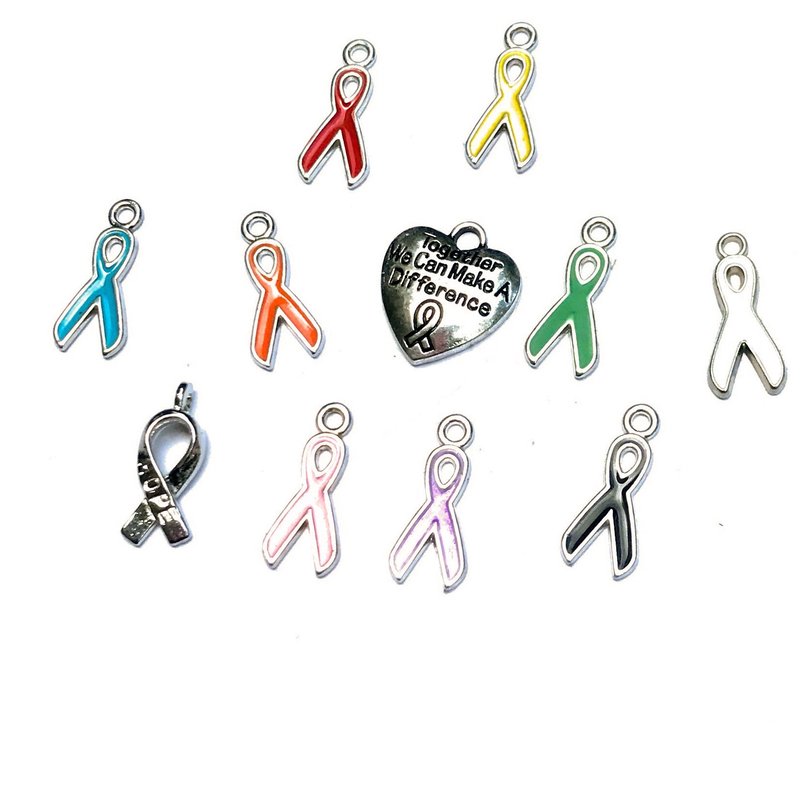 Makes a beautiful custom sympathy gift for yourself or anyone who is struggling with the loss of a loved one. 
Perfect for funerals, birthdays, angelversaries, holidays, remembrance functions, fundraising, or any heartfelt gesture.  
Each item arrives individually gift wrapped inside a sheer organza bag containing the descriptive Heavensbook Angels Card and a complimentary large white Angel feather. 
Chosen necklace 
One charm