Protected Guardian Feather Angel Bangle


Feathers Appear Whenever Angels Are Near
The Silver Forever Feather Bangle by Heavensbook Angels is to be worn by anyone with an Angel in Heaven. The shining feather upon your wrist serves as a constant reminder that your Angel is always with you. 
You can purchase additional charms to add to your bracelet by clicking here:   
Each Silver Forever Feather Bangle arrives individually gift wrapped inside a sheer organza bag containing the descriptive Heavensbook Angels Card and a complimentary large Angel feather.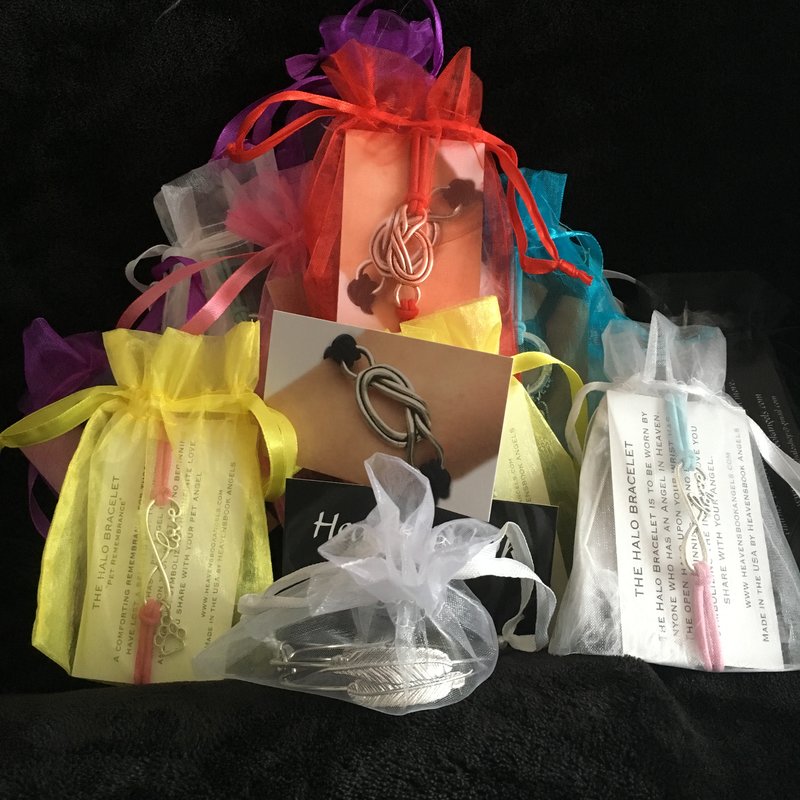 Included Materials:  silver adjustable wire feather bangle with Guardian angel charm, birthstone, protected charm, forever charm and Angel wing.