The Grief Toolbox Crystal Rainbow Halo Keychain
The Grief Toolbox Crystal Rainbow Halo Keychain
Hang, clip, chain or zip your Angels's Halo for everyone to see. Keep their spirit close and spark their memory.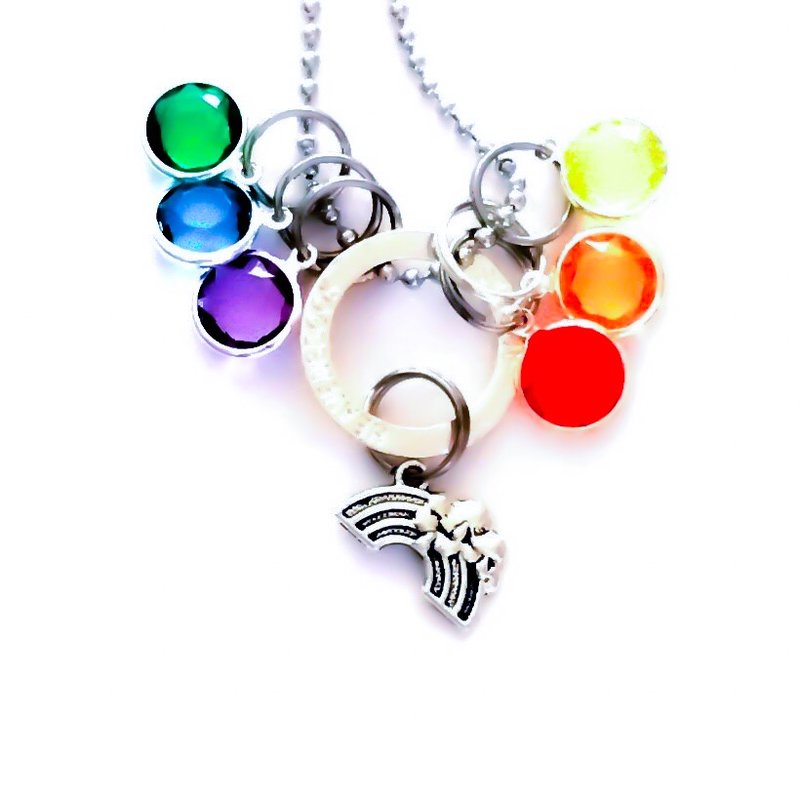 You can purchase additional charms to add to your bracelet by clicking here: http://heavensbookangels.com/t/add-on-charms 
Uses: rearview mirror decor, key chain, ornament, sympathy gift, purse tag, zipper pull, frame dangle, home decor. Or separate the charms and attach to your favorite necklace, bracelet or earrings.

---
Materials:

Halo charm 
6 in Stainless steel ball keychain 
Rainbow charm  
Red orange yellow green blue purple white 10mm crystals