My Baby Heavenly Wings Ornament
Give the gift of compassion to yourself, or anyone struggling with the loss of a loved one gone too soon.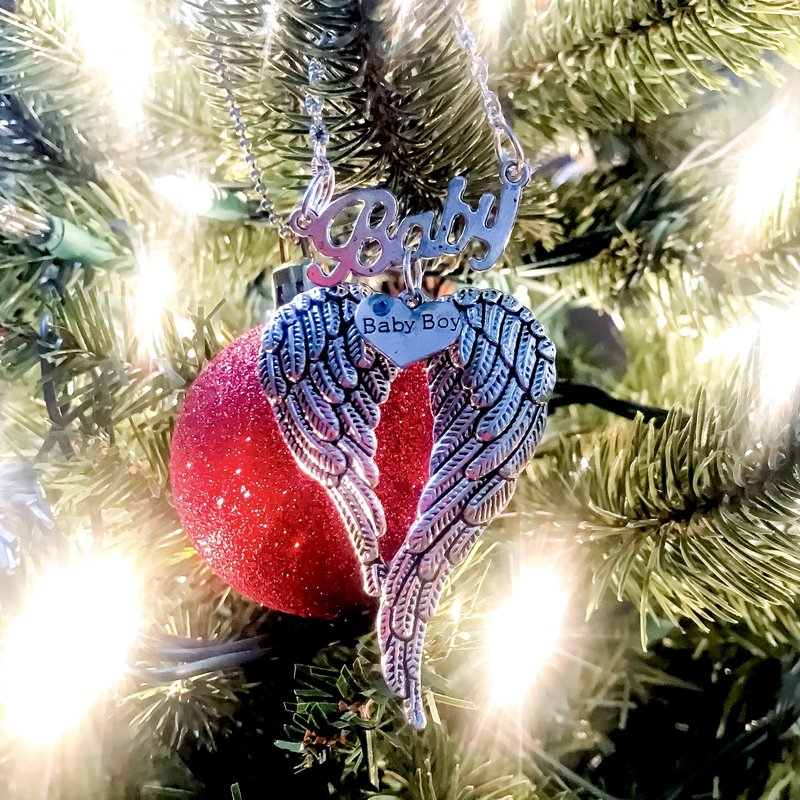 Hang your Baby's Love for everyone to see, keep their spirit close upon your holiday tree. The Heavensbook Angel's Ornaments are to be displayed by anyone with an Angel in Heaven. The Pendants upon your tree serve as a constant reminder that your Angel is always with you.
Give the gift of compassion to yourself, or anyone struggling with the loss of a loved one gone too soon 
6in silver cable chain hook
5in Angel wing ornament/pendant