Flutterbye Guardian Angel Necklace
Butterflies Appear Whenever Angels Are Near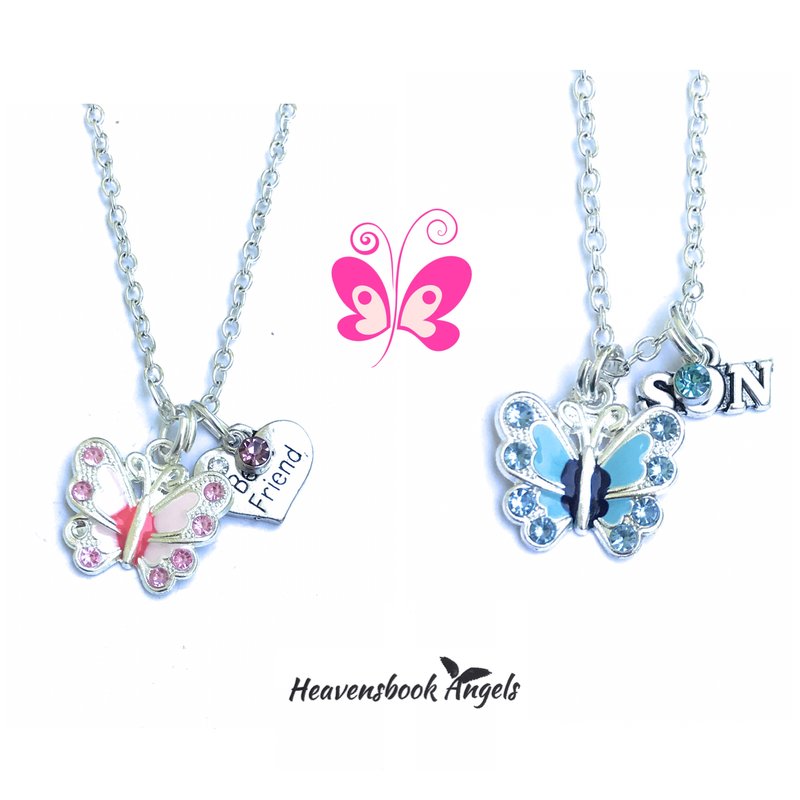 The Guardian Angel Flutterbye Necklace by Heavensbook Angels is to be worn by anyone with an Angel in Heaven. The wings upon your Heart serve as a constant reminder that your Angel is always with you.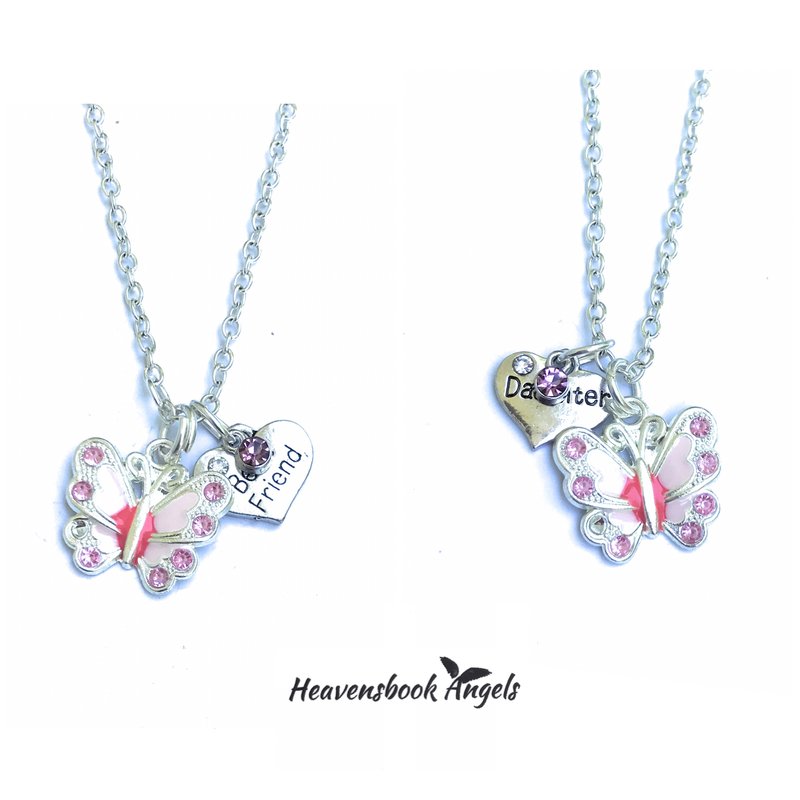 Wear your Guardian Angel's Wing's for everyone to see. Keep their spirit close and spark their memory. 
Each Necklace comes with your choice of Guardian Angel charm, individually gift wrapped inside a sheer organza bag containing the descriptive Heavensbook Angels Card and a complimentary large white Angel feather.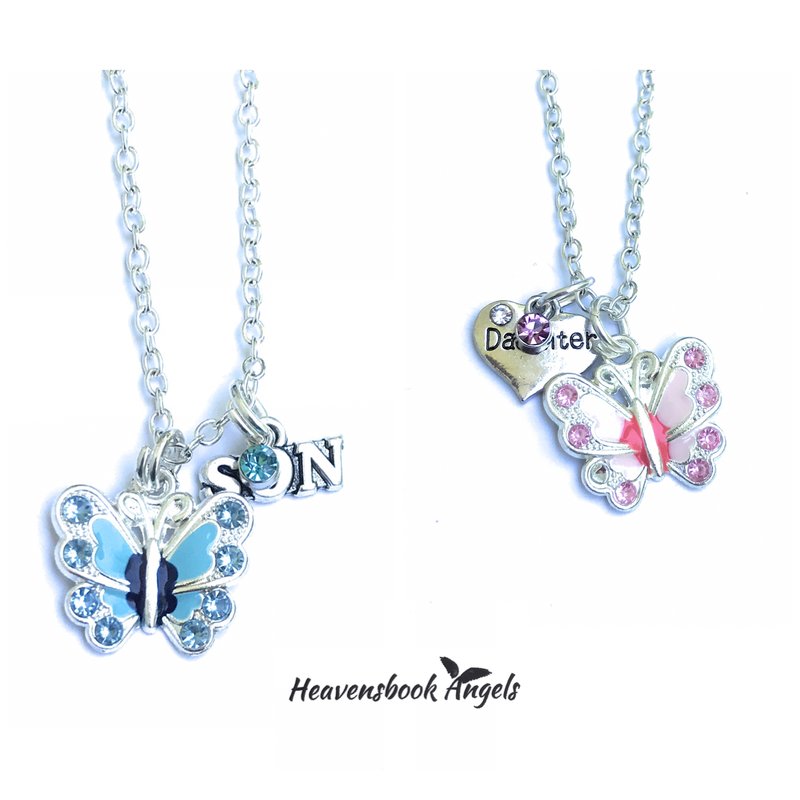 Choose from Baby Boy Baby Girl Soul Mate, Mom, Dad, Son, Daughter, Brother, Sister, Husband, Wife, Grandma, Grandfather, Granddaughter, Grandson, Aunt, Uncle, Niece, Nephew, Cousin, Goddaughter  
A beautiful custom sympathy gift for yourself or anyone who is struggling with the loss of a loved one. Perfect for funerals, birthdays, angelversaries, holidays, remembrance functions, fundraising, or any heartfelt gesture. 

Materials: 
*guardian angel charm of choice
18 in stainless steel necklace   
Flutterbye  
Birthstone 
*All items are nickel free