Guardian Angel Wing Piece of You Bracelet
Wear your Angel's wing for everyone to see, wrapped around your wrist and to Infinity.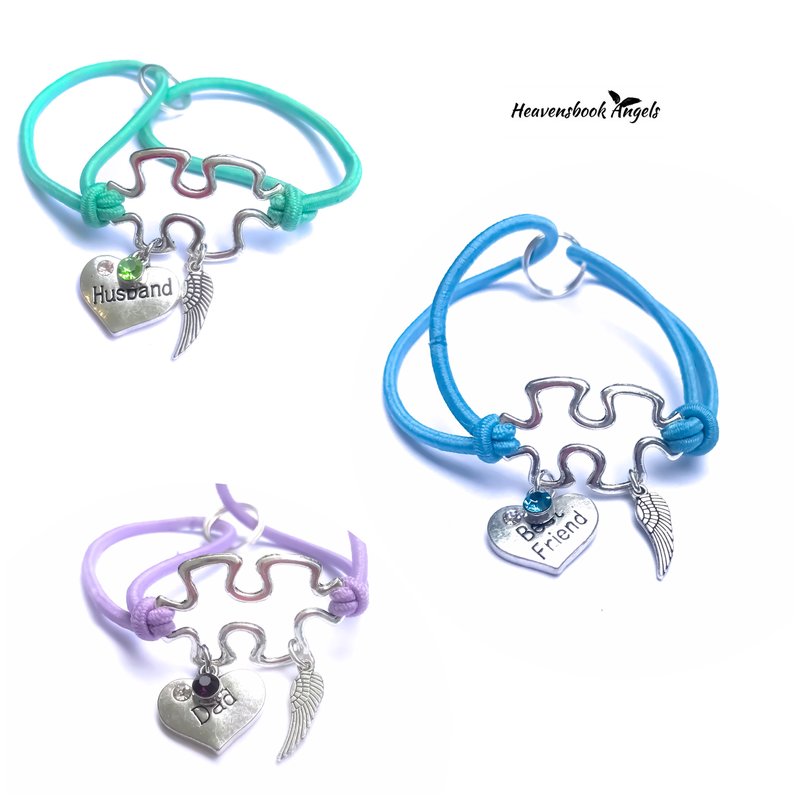 The Piece of You Bracelet by Heavensbook Angels is to be worn by anyone with an Angel in Heaven. The open piece upon your wrist has no beginning and no end symbolizing your soul is waiting for its perfect match to be complete again. 
Included materials
Piece of You Bracelet 
Angel wing charm 
Guardian angel charm
Birthstone