Pet Paw Halo Necklace
🐾Pet Paw Halo Necklace🐾
A COMFORTING REMEMBRANCE FOR THOSE WHO HAVE LOST A BELOVED PET. WEAR YOUR PET ANGELS HALO FOR EVERYONE TO SEE. KEEP THEIR SPIRIT CLOSE AND SPARK THEIR MEMORY.
The Pet Angel Collection by Heavensbook Angels is to be worn by anyone remembering their Pet in Heaven. Each piece is a comforting remembrance of the memories shared and a constant reminder that your furry friend is always by your side in spirit. 🐾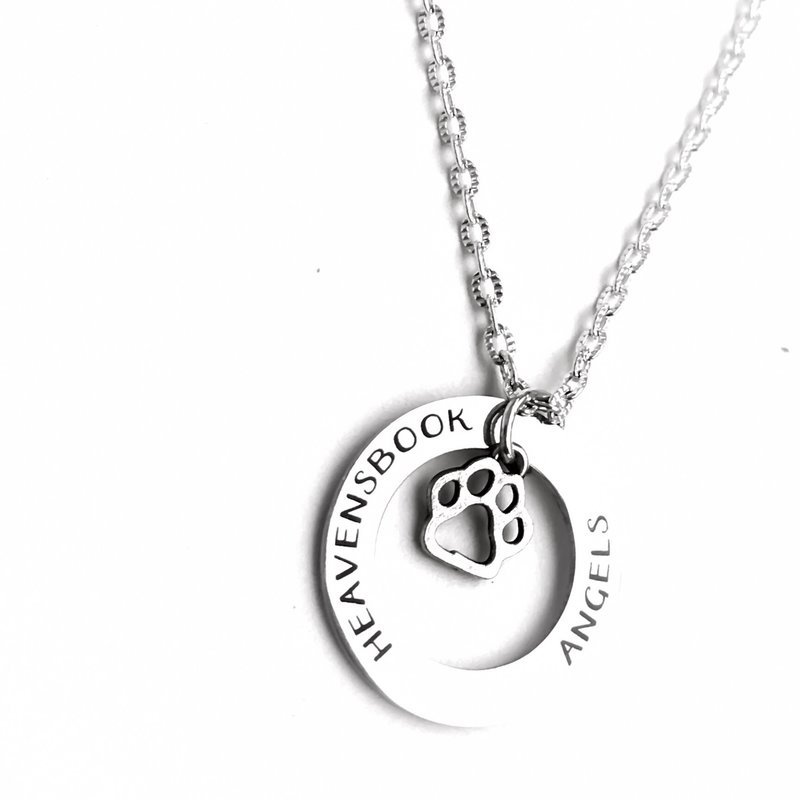 Give the gift of compassion to yourself, or anyone struggling with the loss of a loved one gone too soon. A handmade custom memorial gift for yourself or anyone who is struggling with the loss of a loved one. Each item arrives individually gift wrapped inside a sheer organza bag containing the Heavensbook Angels memorial card and a complimentary white angel feather.
Materials
18in silver twisted cable necklace
Halo charm
Dog or cat paw