Guardian Angel Forever Halo Wing Keychain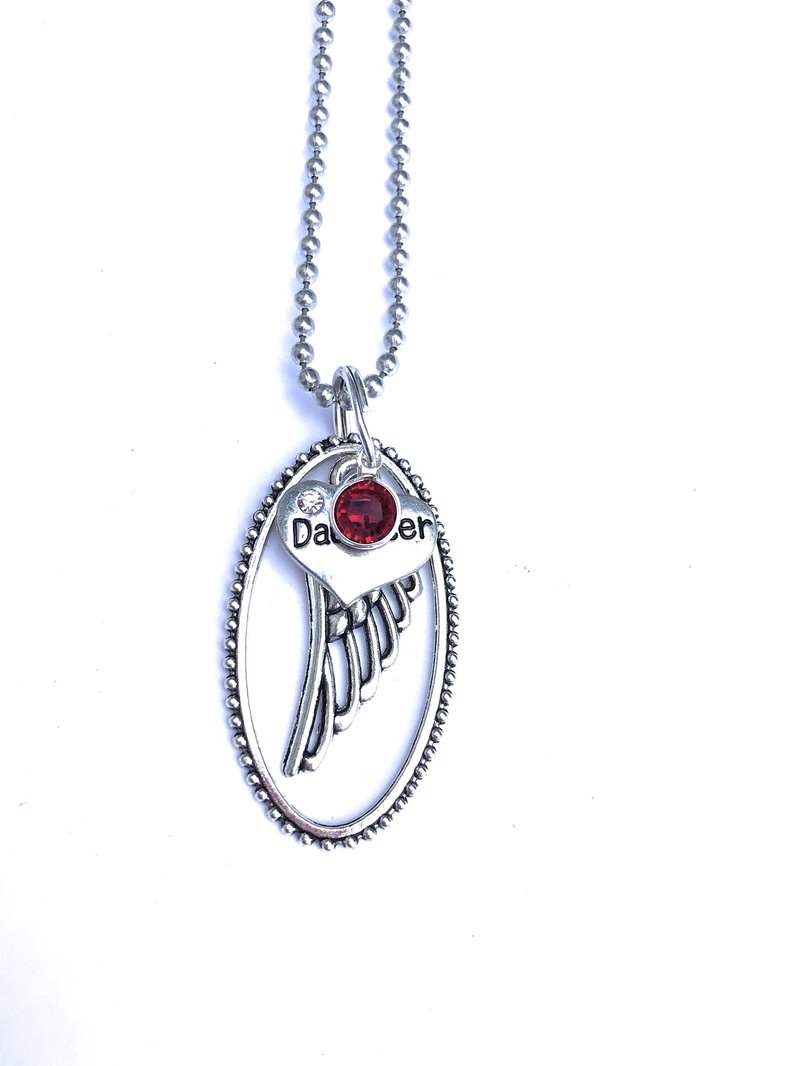 Hang your Angel's Halo for everyone to see, keep their spirit close around your holiday tree. 
The Forever Halo Angel Wing Ornament by Heavensbook Angels is to be displayed by anyone who has an Angel in Heaven. The halo upon your tree serve as a constant reminder that your Angel is always with you.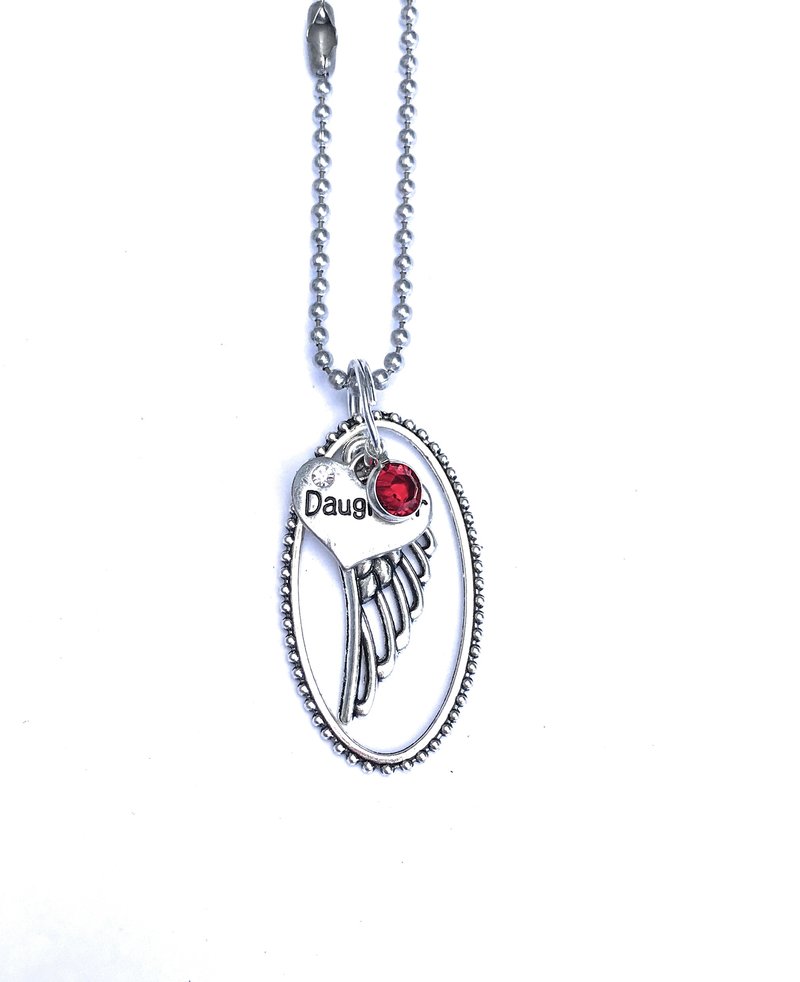 Choose from Baby Girl/Boy, Soulmate, Best Friend, Mom, Dad, Son, Daughter, Brother, Sister, Husband, Wife, Grandma, Grandfather, Granddaughter, Grandson, Aunt, Uncle, Niece, Nephew, Cousin, Goddaughter, son word, grandaughter word,  cousin word and Goddaughter. 
6in silver Bead ball chain 
Guardian angel charm
 birthstone