Infant Loss Searovski Crystal Halo Necklace
Wear your Baby's HALO for everyone to see. Keep their spirit close and spark their memory.
The HALO Necklace by HEAVENSBOOK ANGELS™ is to be worn by anyone who has a Child in Heaven. The open HALO upon your heart has no beginning and no end, symbolizing the infinite love you share with your Baby.
 Makes a meaningful sympathy gift for yourself or anyone who is struggling with the loss of a loved one.  
Perfect for funerals, birthdays, angelversaries, holidays, remembrance functions, fundraising, or any heartfelt gesture. 
Each HALO Necklace arrives individually gift wrapped inside a sheer organza bag containing the descriptive Heavensbook Angels and a complimentary large white Angel feather.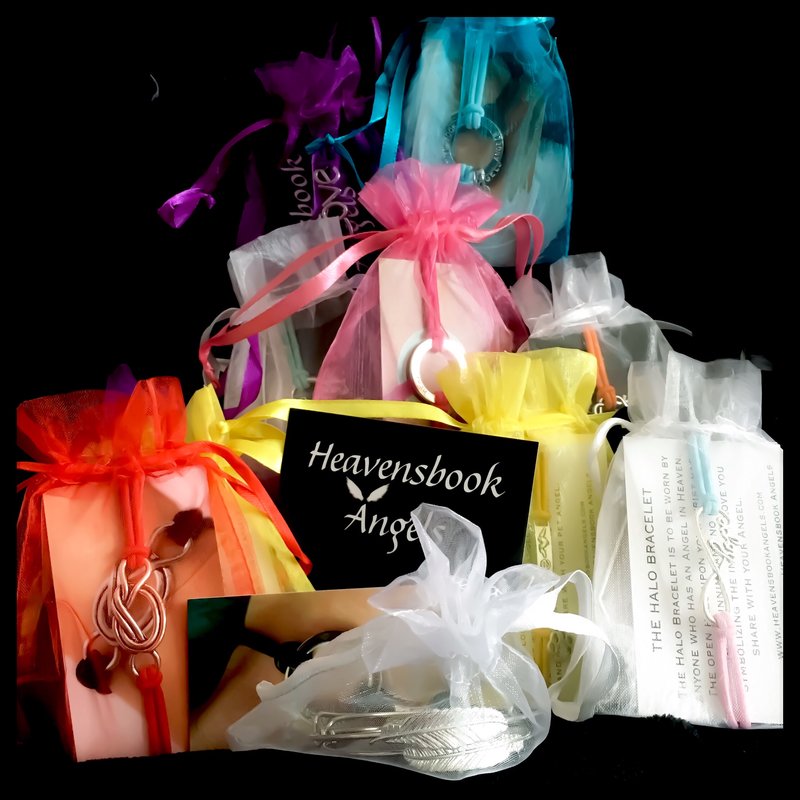 Pink and blue Swarovski crystals 
18
in stainless steel necklace 
*All items are nickel free