Flutterbye Infant Loss Bracelet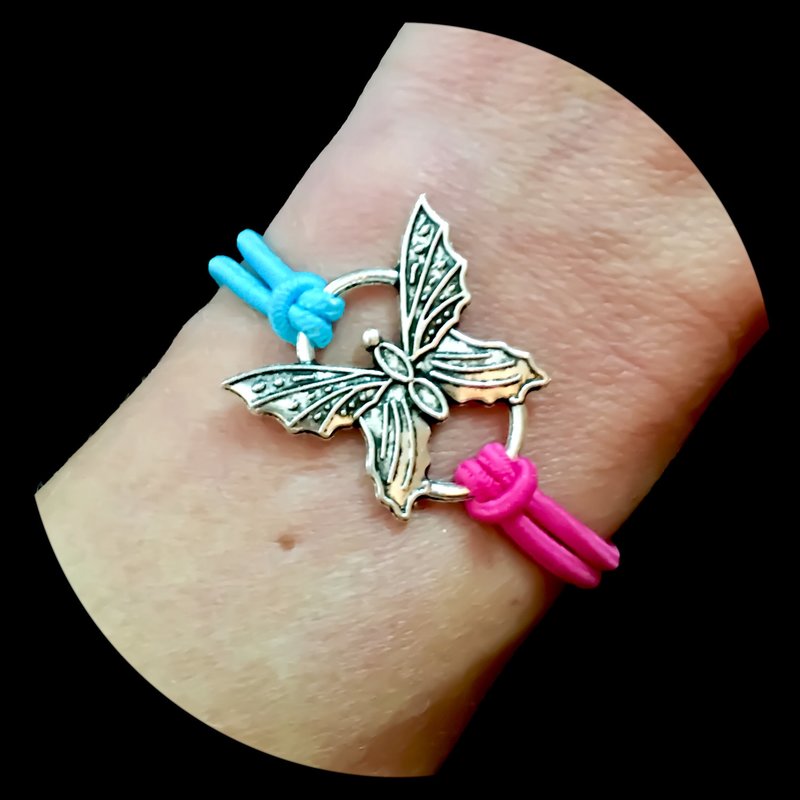 Wear your Baby's Wongs for everyone to see, wrapped around your wrist for infinity. 
The Flutterbye Bracelet by HEAVENSBOOK ANGELS™ is to be worn by anyone who has an Angel in Heaven. The open wings upon your wrist have no beginning and no end, symbolizing the infinite love you share with your Child. 
Each item arrives individually gift wrapped inside a sheer organza bag containing the Heavensbook Angels card and complimentary angel feather. 
materials
flutterbye bracelet 
1/2 pink 1/2 blue bands