Mans Best Friend Heavenly Wing Ornament
Give the gift of compassion to yourself, or anyone struggling with the loss of a beloved pet.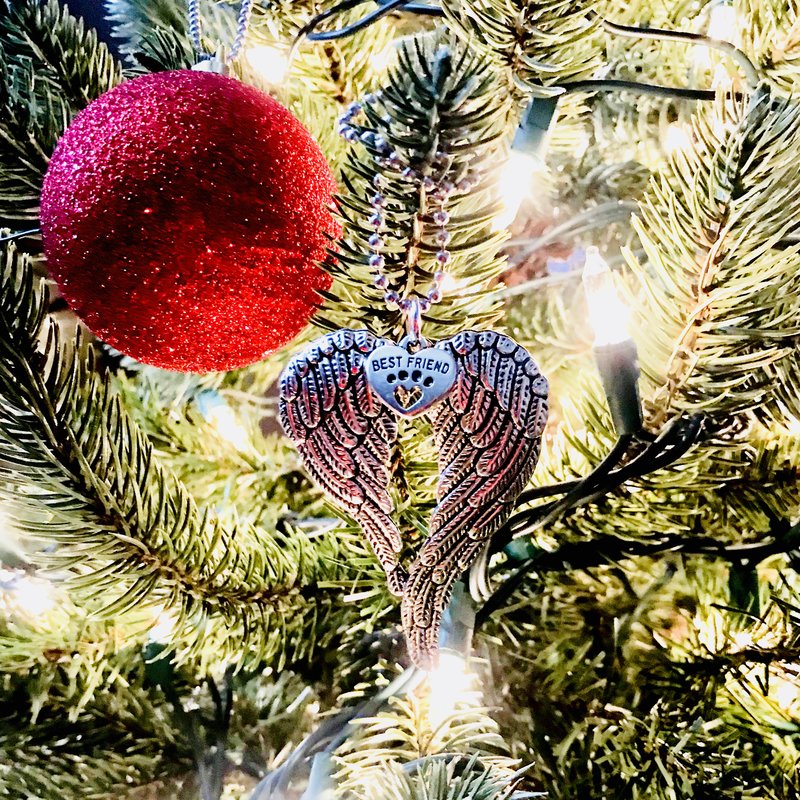 The  Heavensbook Angel's Ornaments are to be displayed by anyone with a
Furry friend in Heaven. The Wings upon your tree serve as a constant reminder that your Pet angel is always with you. 
The Pet Angel Collection by Heavensbook Angels is to be worn by anyone remembering their Pet in Heaven. Each piece is a comforting remembrance of the memories shared and a constant reminder that your furry friend is always by your side in spirit. 🐾