Over the Rainbow Halo Bracelet
The Halo Bracelet by HEAVENSBOOK ANGELS™ is to be worn by anyone who has an Angel in Heaven. The open Halo upon your wrist has no beginning and no end, symbolizing the infinite love you share with your Angel.



Wear your Angel's HALO for everyone to see. Keep their spirit close and spark their memory
A meaningfully sympathy gift for yourself or anyone who is struggling with the loss of a loved one.
You can purchase additional charms to add to your bracelet by : Clicking here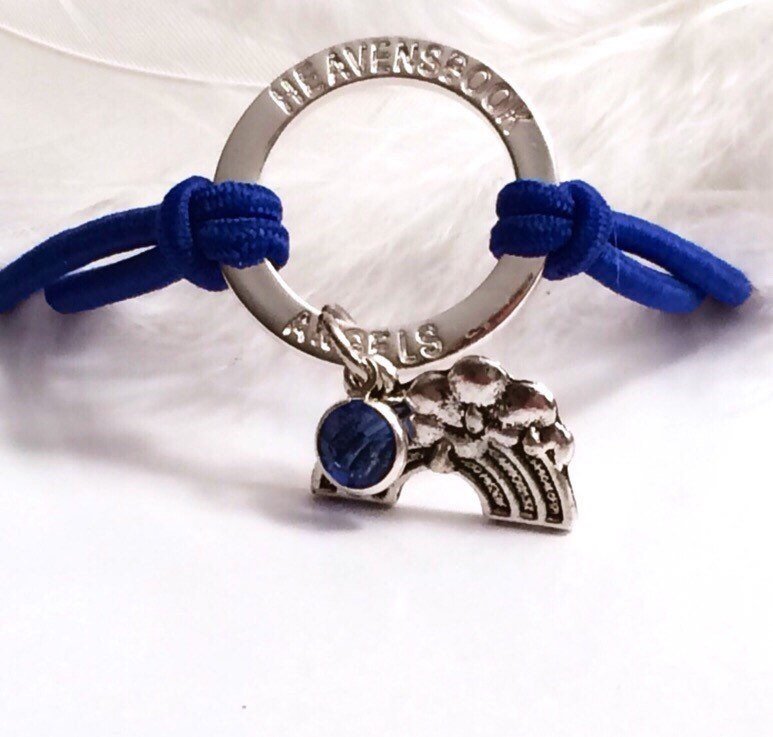 Perfect for funerals, birthdays, angelversaries, Father's Day, Mother's Day, Christmas, Valentine's Day, Anniversaries, holidays, remembrance functions, fundraising, or any heartfelt gesture.
Each Halo Bracelet arrives individually gift wrapped inside a sheer organza bag containing the descriptive Heavensbook Angels Card and a complimentary white Angel feather.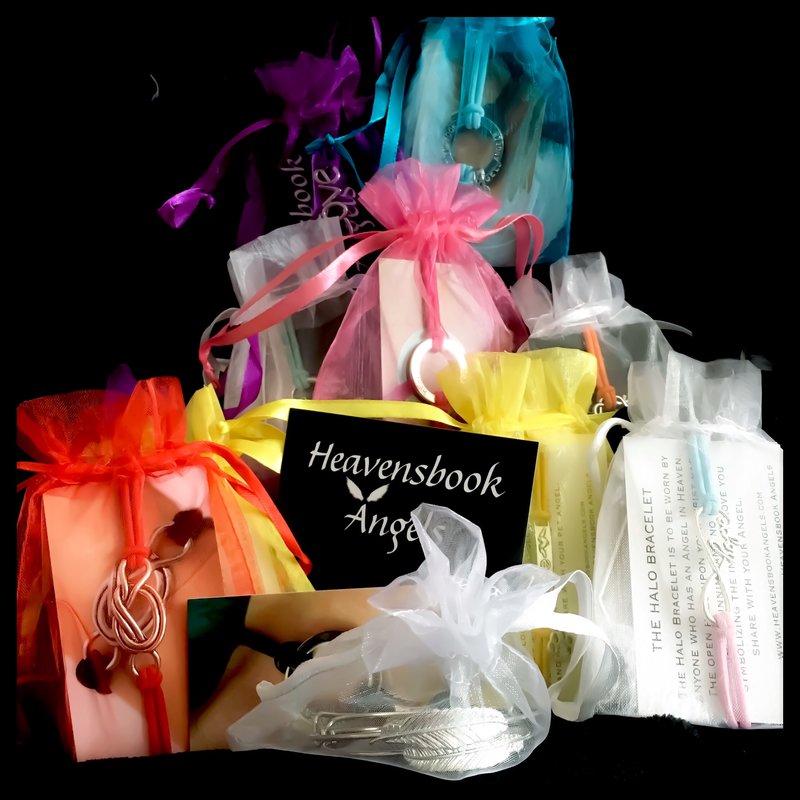 Materials:




*halo bracelet


Rainbow charm
optional birthstone


Bands- elastic chord which stretch to fit a 7.5 inch wrist comfortably.




*Backing Closure- 12mm silver plated circular ring fastener