Think Pink Crystal Breast Cancer Silver Feather Angel Bangle
"RAISE YOUR WRIST TO RAISE AWARENESS TO BREAST CANCER"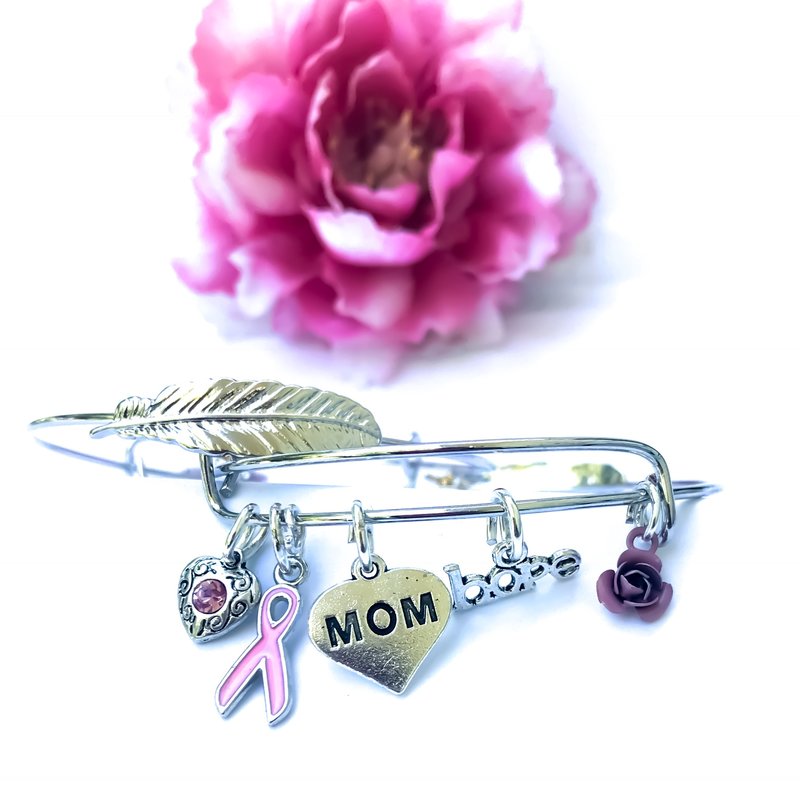 The Breast Cancer Awareness Bracelets by HEAVENSBOOK ANGELS™ are to be worn by survivors, patients or anyone who has lost an Angel to Breast Cancer. The Charms upon your wrist serve as a constant reminder to raise awareness and always have the hope for finding a cure to Breast Cancer.
Bracelet includes all Charms in the price: Guardian Angel Charm, pink Awareness Ribbon, pink rose, pink Swarovski Swarovski Crystal, pink heart and hope charm.
You can Add even more MORE charms than listed below by going to the add charms section or by
Clicking here
Each Bracelet arrives individually gift wrapped inside a sheer organza bag containing the breast cancer awareness card and complimentary white angel feather.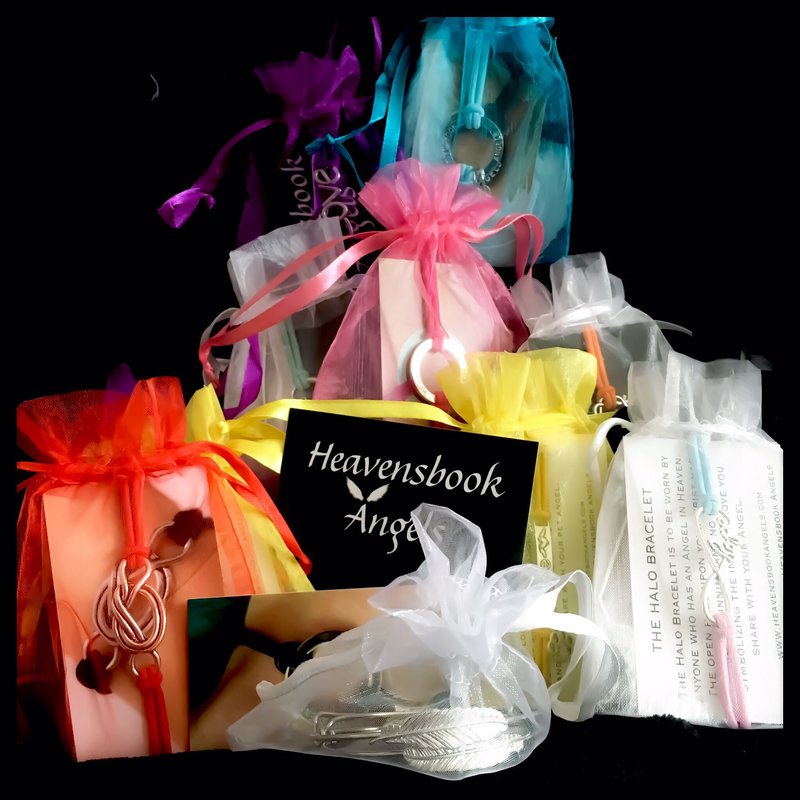 Heavensbook Angel bracelets have a patented backing design with no clasp or closure. The bracelets slide on and off your wrist and stretxh to fit a 5-8 inch wrist comfortably.