Triple Layered Guardian Angel Wing Rose Necklace
Three Layered Guardian Angel Wing Rose Necklaces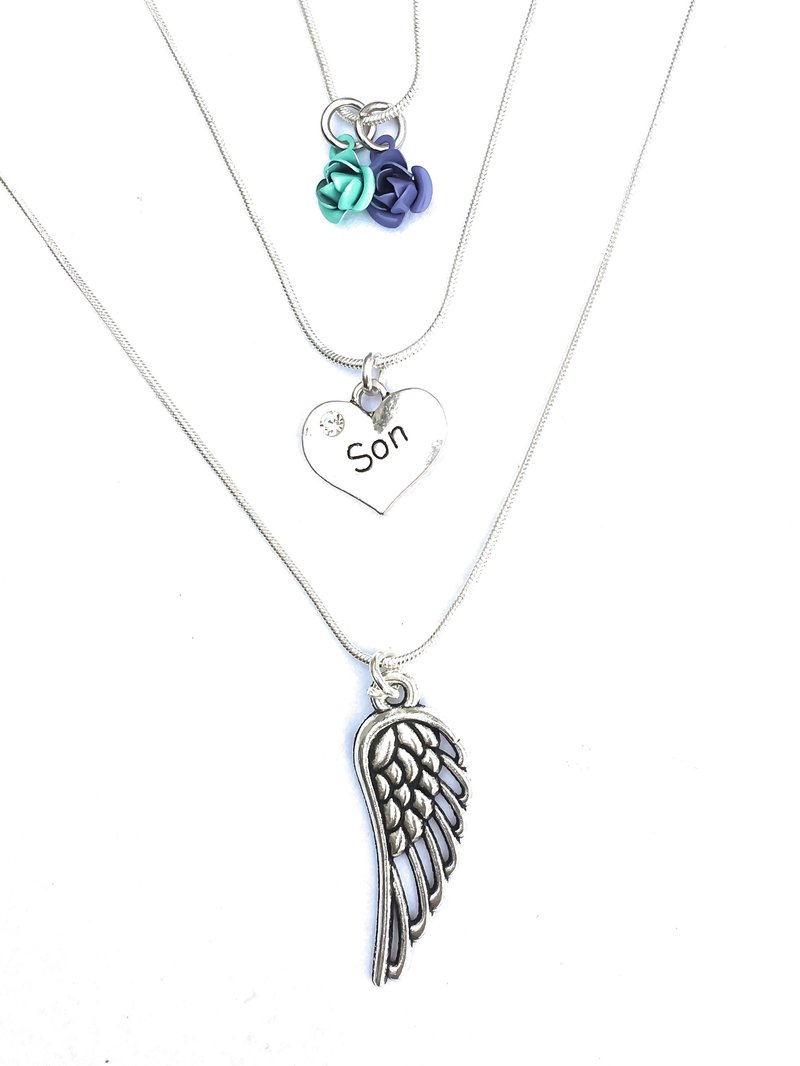 Wear your Angel's love for everyone to see, wrapped around your heart for infinity.
All three necklaces are fastened together on once clasp so there is no twisting. You may also detach them and use each one separate as you please.

The Three Layered Guardian Angel Necklace by HEAVENSBOOK ANGELS™ Is to be worn by anyone who has an Angel in Heaven. The pendants upon your heart serve as a constant reminder that you believe your Angel is always with you.
Choose from Soulmate, Best Friend, Mom, Dad, Son, Daughter, Brother, Sister, Husband, Wife, Grandma, Grandfather, Granddaughter, Grandson, Aunt, Uncle, Niece, Nephew, Cousin, Goddaughter to be affixed to the believe necklace.
Materials
1- 16ib silver snake necklace with two roses
1 - 18in silver snake necklace with guardian angel charm
1- 20in silver snake necklace with flower