Bogo Silver Feather Angel Bangles
Feathers Appear Whenever Angels Are Near
The Silver Forever Feather Bangle by Heavensbook Angels is to be worn by anyone with an Angel in Heaven. The shining feather upon your wrist serves as a constant reminder that your Angel is always with you.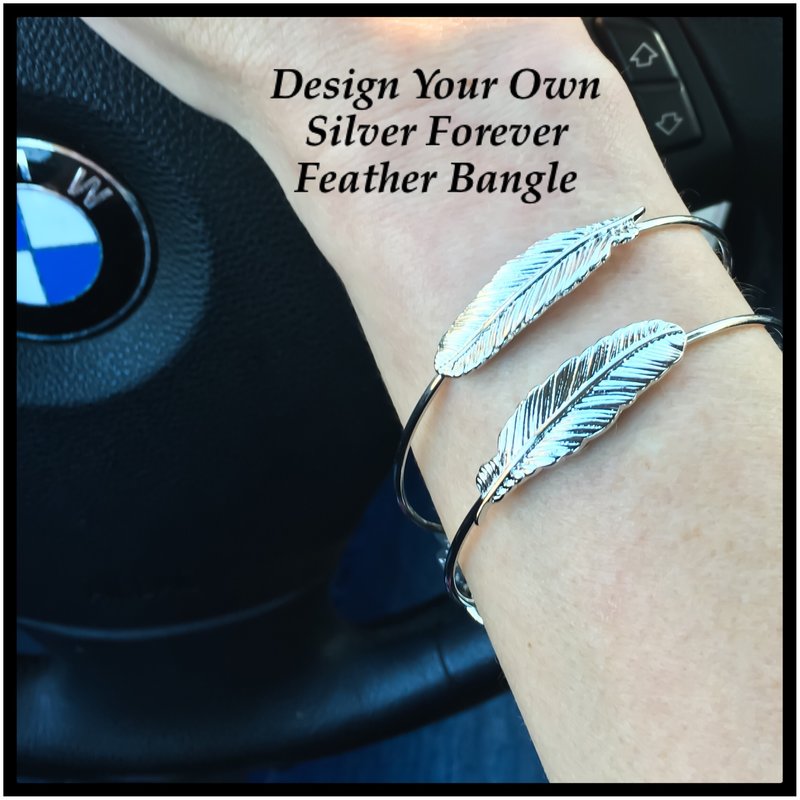 You can add MORE charms like Angels, hearts, butterflies and wings and Birthstones by clicking here  Add more charms 
Please specify when adding charms to add to Bangle 1 or Bangle 2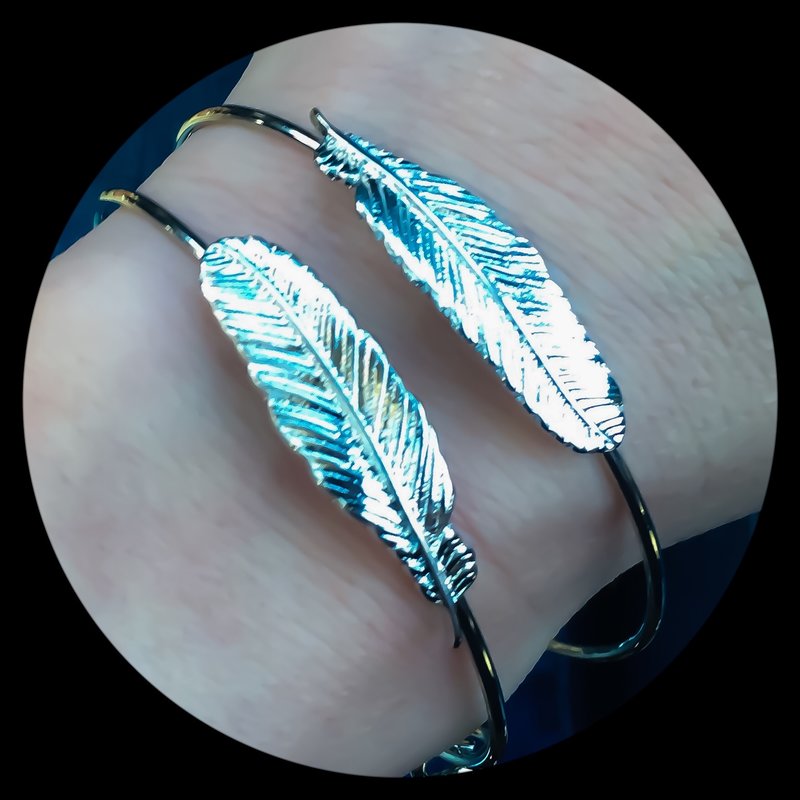 Each Forever Feather Bangle arrives individually gift wrapped inside a sheer organza bag containing the descriptive Heavensbook Angels Card and a complimentary large Angel feather.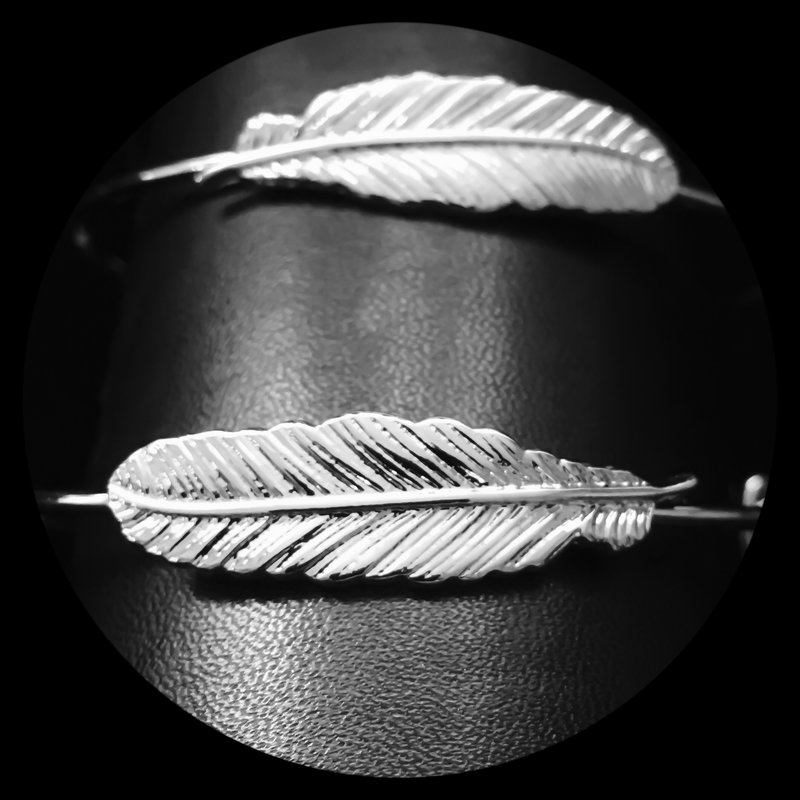 A beautiful custom sympathy gift for yourself or anyone who is struggling with the loss of a loved one. Perfect for funerals, birthdays, angelversaries, holidays, remembrance functions, fundraising, or any heartfelt gesture. 
Materials: 

*two sterling silver adjustable feather bangles
*two Small angel wing charms