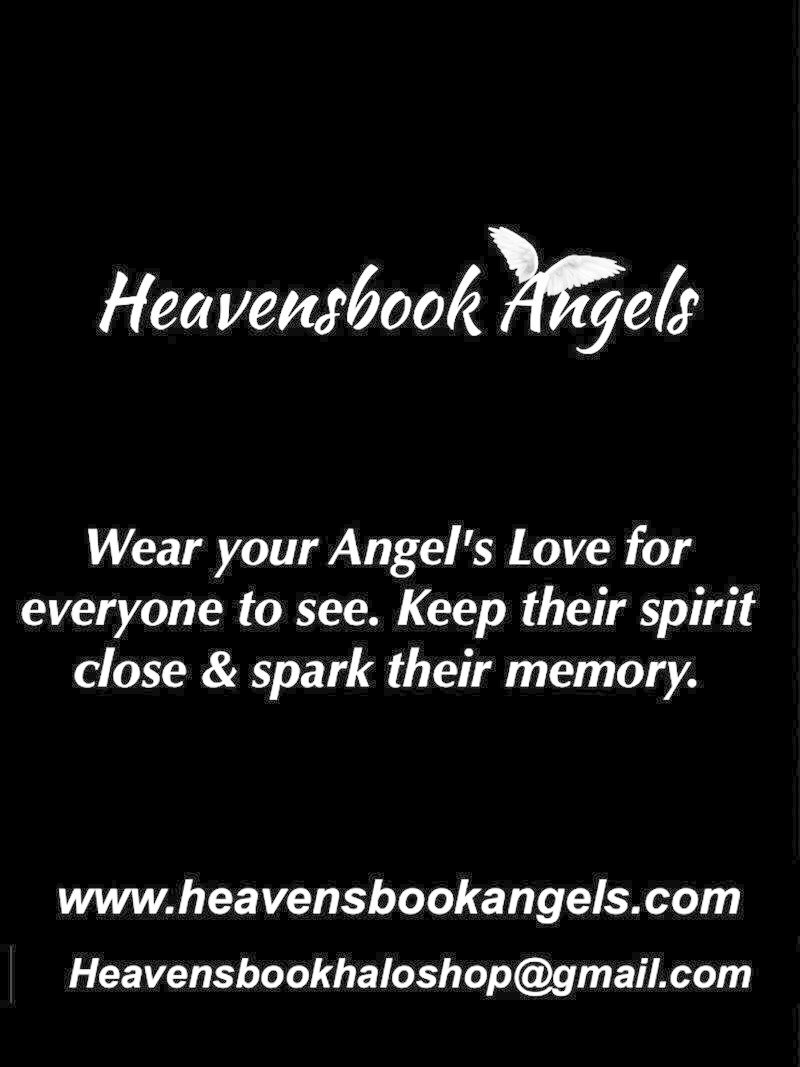 About
I am Sandra Homer, Founder & Owner of HEAVENSBOOK ANGELS as well as the Patent Owner of The Halo Commemorative Bracelet. My son Jayce passed away in 2007 & since then I have chosen to honor his memory through grief support, authoring and jewelry design.
Social Media
In 2013 I created a Facebook Grief Support Group named which catalogs over 45,000 angel names, dates of passing and birth. On each date, I post a shoutout to the Angel's loved ones, along with a personalized custom photo of their Angel, while the thousands of group members offer love and support to the individual on those special days.
In 2014 I created two Facebook Pages HEAVENSBOOK ANGELS and The Halo Shop which to date have a combined following of 95,000 fans. I also created a HEAVENSBOOK ANGELS Instagram feed with 4,000 followers, several. Pinterest boards with 2,000
followers, and Twitter with 1,000
Followers.
Hope & Awareness
Along with making jewelry in memory of loved ones gone too soon, I also
created The Hope & Awareness Line - which it to be worn by anyone who has the hope of finding a cure to the ailments that are a part of your loved one's life or their memory. I carry the following awareness ribbon colors pink, purple, yellow, white, black, silver hope, orange, green, red, and blue which can be added to any of my pieces to show support for and raise awareness of an illness that has affected a customer or a customers loved one. HEAVENSBOOK ANGELS sponsors over 10 fundraising events per year.
Locations
HEAVENSBOOK ANGELS is in hundreds of retail locations, online marketplaces, boutiques, and animal hospitals. In addition, HEAVENSBOOK ANGELS offers wholesale pricing and exclusivity to buyers who want to design customized pieces for their stores.
Future
In April of 2016 I was granted the Patent for The Halo Commemorative Bracelet and The Forget Me Knot Bracelet is now Patent Pending.
HEAVENSBOOK ANGELS is currently looking for retail partners and Licensing Partners.